Enhanced

Agent Scripting




|

for Improved Customer Experiences.
Unlock unparalleled efficiency in your contact center by minimizing handle times, while simultaneously empowering your agents with instant expertise, resulting in consistently superior customer experiences.
Frontline Connect Helps With:
How Frontline Connect Works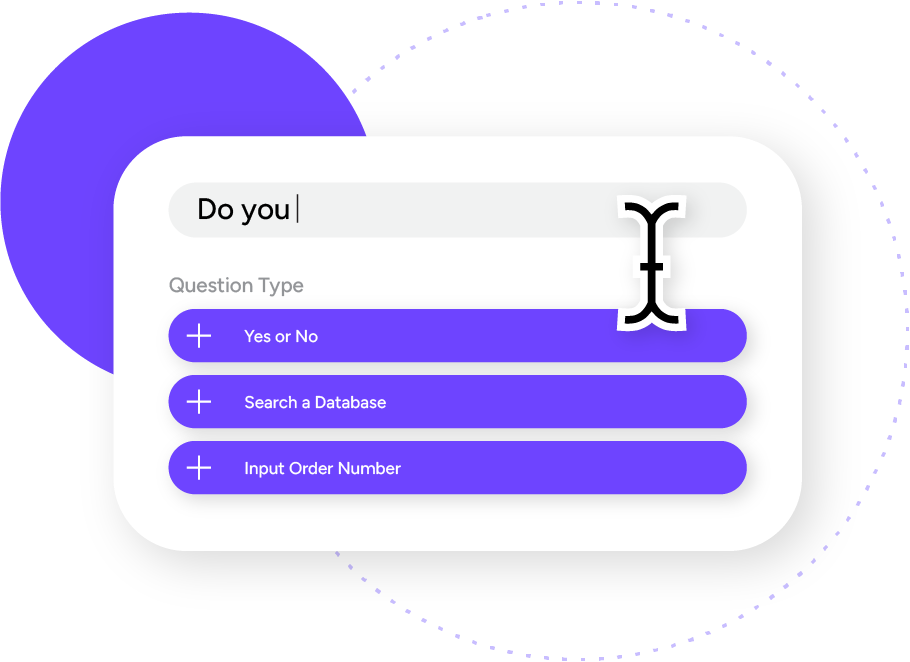 Step One:
Define Processes
Craft a blueprint for excellence by seamlessly creating workflows and intuitive decision trees. Empower your agents with a clear path to navigate calls, ensuring consistent and expert-level interactions with every customer.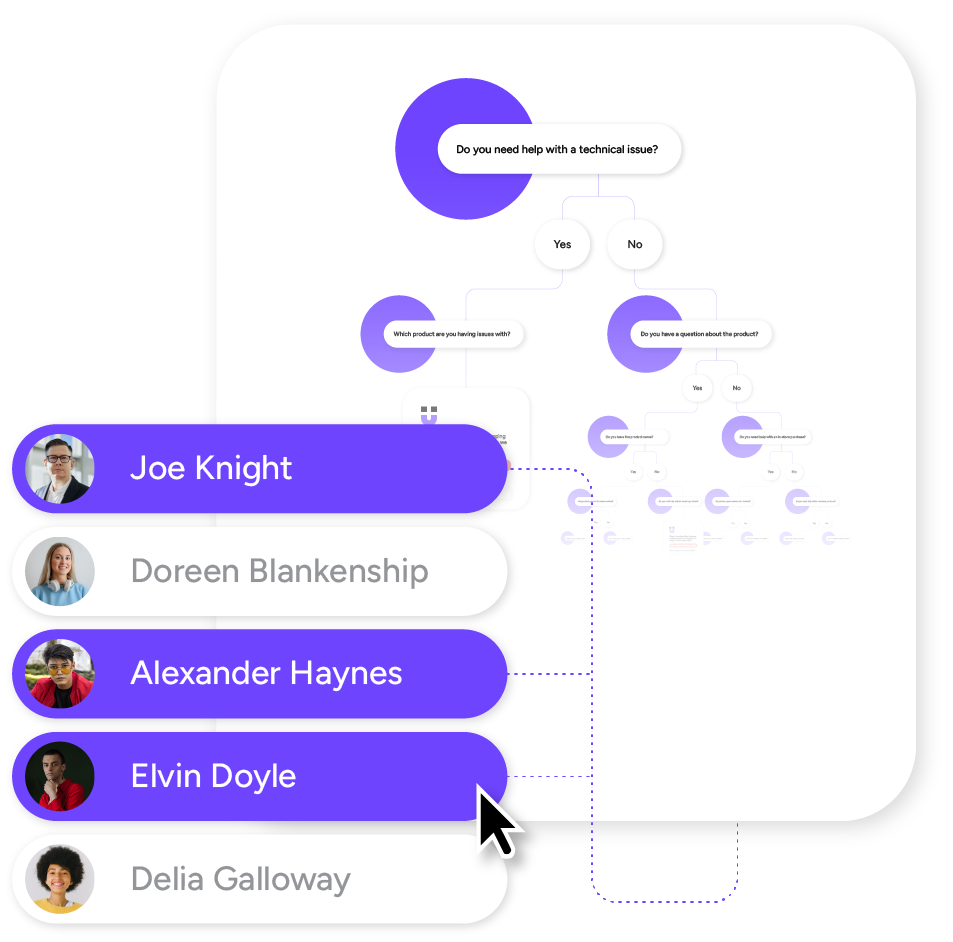 Empower your team effortlessly by assigning tailored workflows with a simple click. Instantly align agents with their designated processes, ensuring a seamless and personalized customer experience.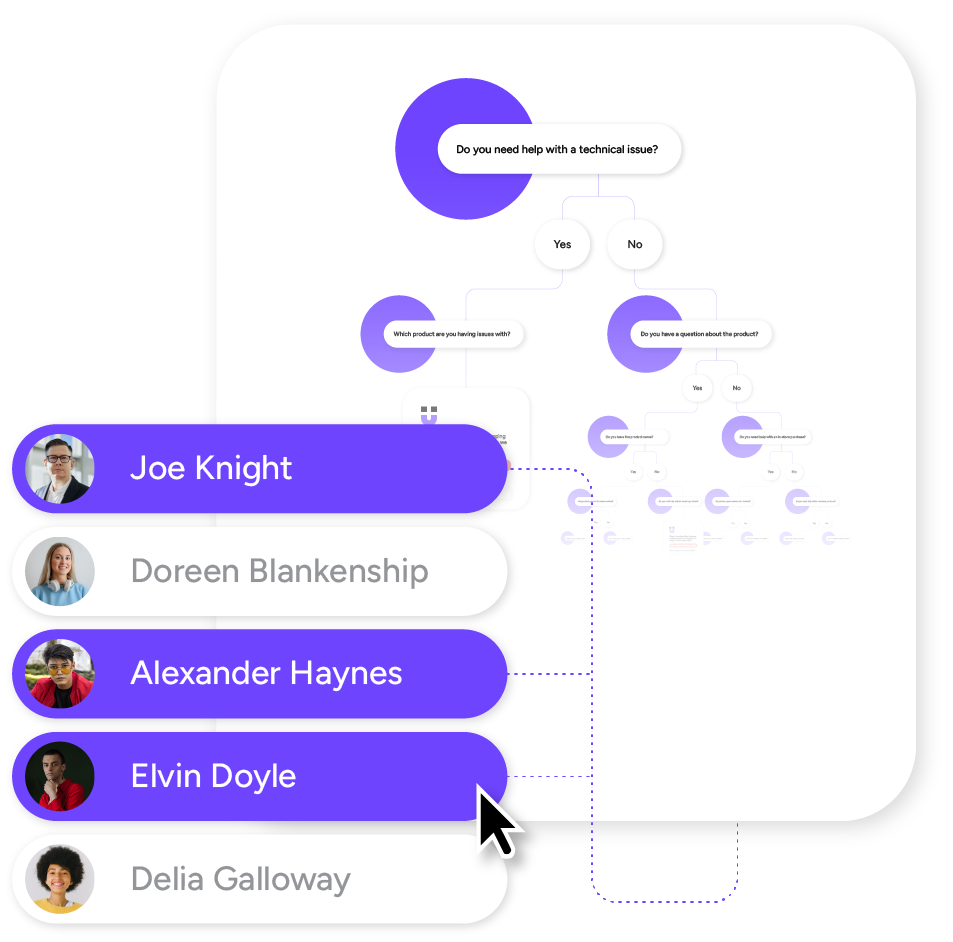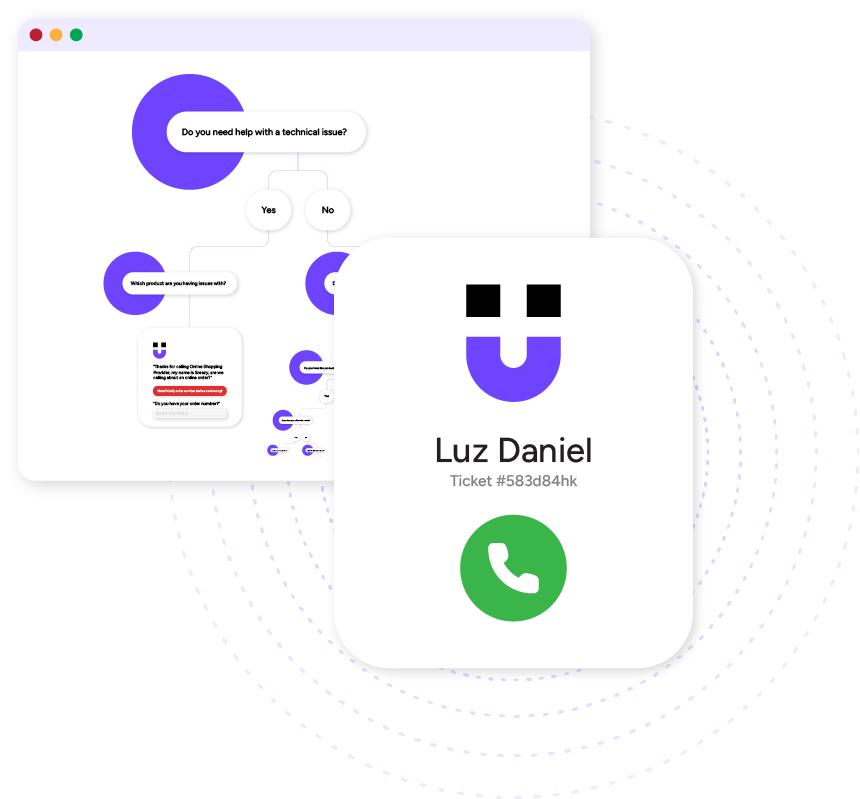 Step Three:
Start Accepting Calls
Seamlessly put your meticulously designed workflows into action and elevate your customer experience. With Frontline Connect, embark on a journey of enhanced interactions as you effortlessly handle calls with precision and expertise.
LETS GET STARTED
Schedule a free demo.
Elevate interactions, empower agents, and redefine efficiency with Frontline Connect. Shape a future of superior service.